Martha Edelheit: Naked City, Paintings from 1965–80

Eric Firestone Gallery

January 25 – March 18, 2023.


Exhibition Review by Sofia Ohmer

Martha Edelheit's surreal paintings, some of which were created over 50 years ago, depict naked human bodies juxtaposed against a background of New York City. Undisguised, honest, and shockingly intimate, Edelheit's artworks in Naked City, Paintings from 1965-80 at Eric Firestone Gallery, challenge representations of the female body in the long male-dominated traditions of art history.



Edelheit's female and male nudes don't have idealized bodies; often laying on foliage or patterned textiles in relaxed and loose poses they are refreshingly authentic: we see wrinkles, tummy roles, and body hair.





In paintings like Birds: A view from Lincoln Tower Terrace (1974), showing two people resting on a bird-patterned drapery, glimpsing at each other, the artist makes intimate scenes of human relationships palpable. Moreover, in Nora x 3 (1970), in which Edelheit depicts her model Nora three times in varying poses on canvas, draped over pink and baby blue cloth with organic folds, Edelheit creates moments of connectedness between the beholder and the depicted subjects - simultaneously allowing the viewer to become part of the painting and a voyeur. This paradoxical moment of active participation and passive looking creates a field of tension that foregrounds the objectification of humans, primarily female bodies, in art. Identifying with the person depicted, one's practice of looking unfolds in the picture plane's multilayered aspects.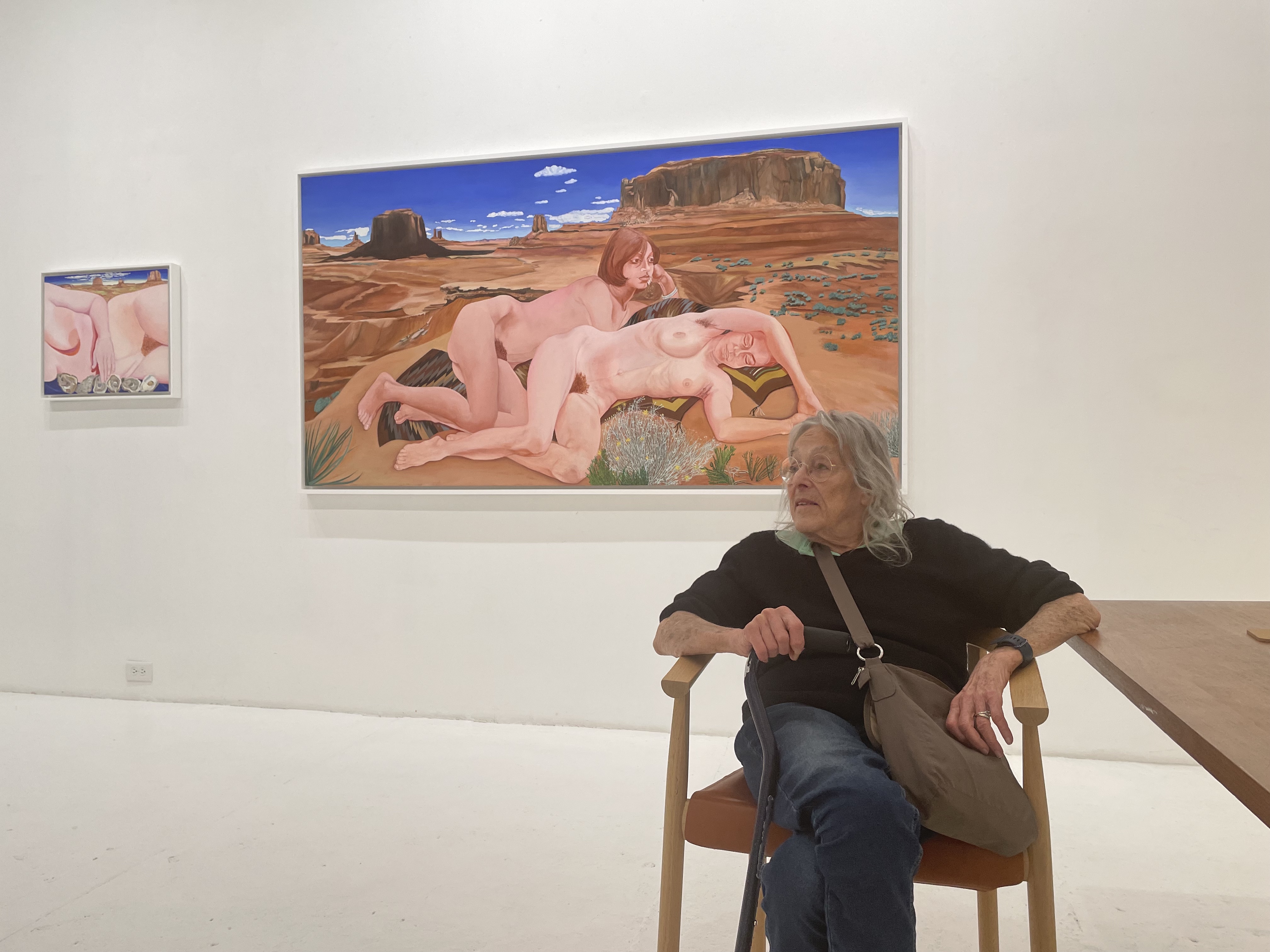 In addition to her paintings, Firestone Gallery also exhibits a group of the artist's pastels. With extreme close-ups of torsos, these more minor works only give hints of body parts and, thus, decontextualize them into an abstract form of perception.

Edelheit's feminist approach goes beyond the depicted. Having been fortunate enough to meet Edelheit in the gallery while visiting the show, I listened as she described her firsthand relationships with the models. By getting to know them personally, she is nurturing a deep connection with the people she paints. Showing her subjects as human beings with vibrant personalities, the artist distinguishes herself from the long tradition of art history of objectifying women. Finally, at 91 years old, Martha Edelheit gets the solo show she deserves, showing that the feminist statements of Naked City, Paintings from 1965–80, despite being painted decades ago, are still relevant today.